TO BOOK A TABLE PLEASE RING 01 832 4615
Opening Hours:
Monday to Sunday … 12noon – 11.30pm
01 – 832 4615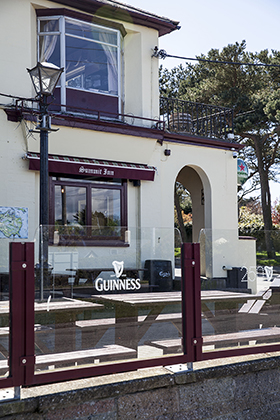 Welcome to The Summit Inn
The Summit Inn, as its name suggests, is located at the summit of Howth Hill.
The inn was originally built in the 19th century as a thatched cottage and has been in the Gaffney family for generations.
It was the highest stop on the old GNR Hill Of Howth Tramway which meandered its way from Sutton train station up the hill to the summit and then down the hill to Howth station. Sadly the tram was shut down in 1959, although its track (opposite the pub) is still used today and is the quickest way on foot from the summit to the village.
The view from the front of the bar overlooks the magical islands of Ireland's Eye and Lambay and, further north, The Mountains Of Mourne in lovely County Down. Inside, the bar is traditional and cosy with a turf fire in the corner.
The pub grub menu caters for all tastes. Fresh, natural ingredients, including fresh fish, are the order of the day.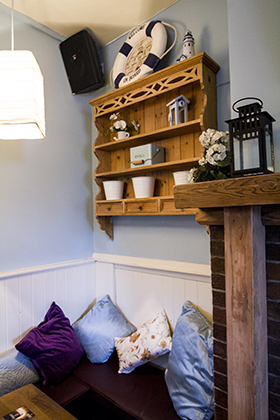 The Summit Inn
Howth Hill,
Howth,
Co. Dublin,
Ireland.
info@thesummitinn.ie
For table or party bookings
summitinnhowth@gmail.com
Wednesday
12noon - 11.30pm
Thursday
12noon - 11.30pm
Saturday
12noon - 11.30pm